Introduction to Digital Marketing in Malayalam for Beginners!
Opportunities in Digital Marketing is rapidly increasing every year and it is one of the important elements for all kind of businesses whether you sell something online or in your physical stores.
Learning Digital Marketing will help you to grow your business online by yourself, Get a better job in Digital Marketing, Make money doing Affiliate Marketing and Blogging. Also, you can work from home as a Freelance Marketer.
Lots of people and small business owners are still confused about Digital marketing as selling and buying something online like the e-commerce websites Amazone and Flipkart do.
No, their business is selling products online and they also have to do Digital marketing in order to promote their brand and achieve their business goals
Before we explain Digital Marketing, Let's turn back around 15 years ago when most of us did not have a computer or a mobile phone in our hand. However, we had Newspapers, Books, Magazines, Radio, TV and etc to educate and entertain ourselves.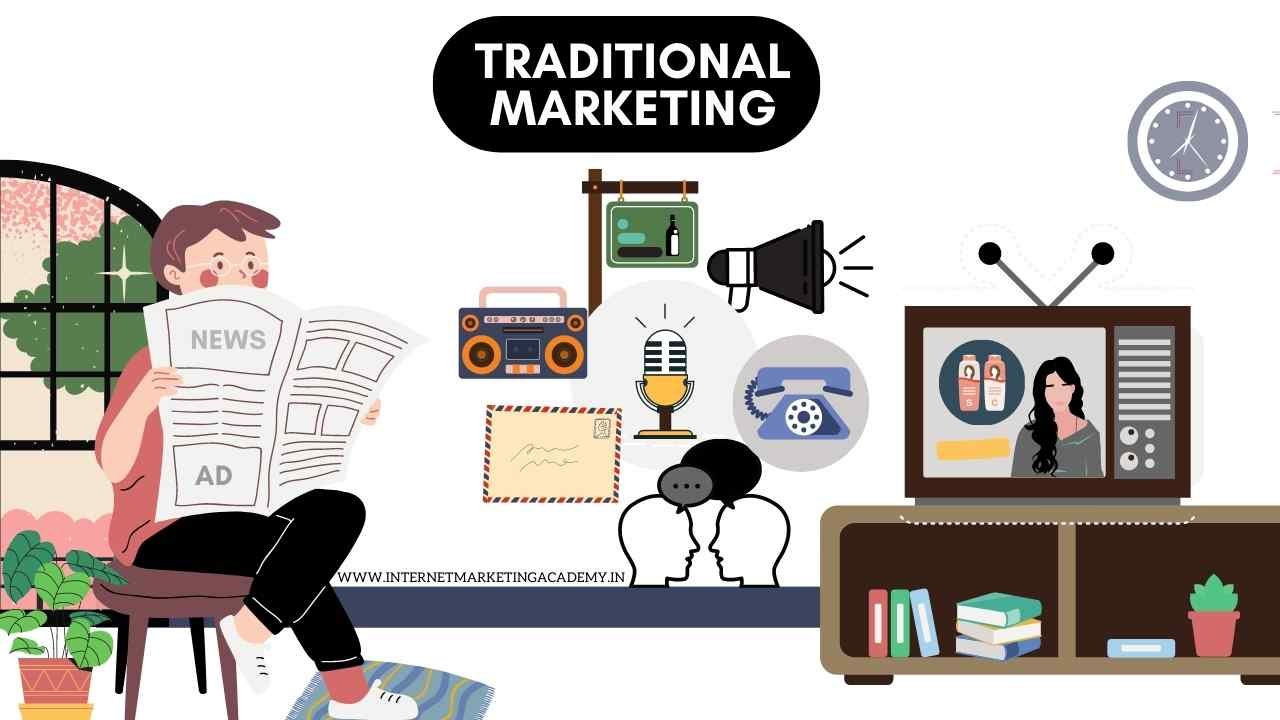 Our Google Map was the nearby taxi driver or the people on the roadside and the Social Media were the nearest Tea shops, Libraries and Clubs.
We used to spend a lot of time reading Newspapers, Books, Listening to Radio and watching TV shows.
As it was the most used and popular media at that time, Business owners and marketers used those media to communicate with their target audience.
All the big brand's advertisements and promotions we see and hear mostly were in those media.
Entrepreneurs and Small businesses who had a limited marketing budget used Outdoor advertising, Weeklies, Flyers and Banners. Marketing through the above-mentioned media is called Traditional Marketing or Old Marketing.
How was the buying experience before the Internet?
After we see a TV commercial or a Newspaper advertisement, we might buy it if it is a good deal and we really need it.
If we wanted to buy it, we had to go to the shop to see that and ask the salesman about the features and price details of it.
For knowing the review of a product, we had to ask about it to our neighbours, relatives or any other person in the circle who already brought it before.
It was really difficult to compare one with another and choosing the best one as per our requirements.
Let's come back to today's internet World?
Take ourselves as an example that how many hours we use our mobile phone in a day and imagine how will be a day without the Internet.
As you know, it is not easy to survive a single day without the internet connection
and below are the statistics of global internet users.
Source: Internetlivestats.com
More than 4.3 billion people use the internet out of 7.7 billion total population in the world as per internet live stats
They spend time searching on Google, Bing, Yahoo or Baidu.
Watching videos on YouTube or Netflix, Playing Video Games, Scrolling Facebook and TikTok or Instagram feed, Reading Blogs, Listening to a Podcast or anything they like to do.
There are more than 3.2 billion Smartphone users in the world,
An average of 5.5 billion Google searches in a day,
More than 2 billion active users are on Facebook,
One billion active users are on Instagram,
1.9 billion people are watching youtube videos, and millions of people are using Twitter, Pinterest, Linked-in, Snap chat and many more in today's world.
How is today's buying experience?
We research online before we make a purchase, join a course, travel somewhere and etc.
Search on Google, read blogs and watch YouTube to understand more about it.
We might visit their Facebook page or Instagram account to know more.
We use Google Map to reach their store.
As per the above statistics, every business has to be available in all these media for helping their potential customers to take an action.
Let's conclude that promoting your product or services using digital technologies and the internet are called Digital Marketing.
And simply, helping a stranger to choose the best solution for their problem, make them happy and convert them as your promoters.
Explaining How to Learn Digital Marketing in Malayalam
In this video, you will learn about the most important Digital Marketing channels and how to learn it by yourself for free.
By completing the above-mentioned free courses in the video, you will be able to plan and implement your marketing strategies online. Also, we at Internet Marketing Academy provide a structured Digital Marketing course specially designed for students and business owners.
Click the below link to know more about our course.
IMA's Digital Marketing Course for Beginners